Clareifi September Top 5
This is a monthly list of the Top 5 things that happened in the "Clareifi" world… What new things did we try? What goals did we reach? Where did we visit? Who did we meet? What was our best moment of the month?
October is finally here and it feels like fall has finally arrived. The mornings and evenings are cooler in the Chihuahuan desert. Pretty soon we'll be sipping pumpkin lattes, and Diana will be saying things like… "I love the cold! I'm going to make some soup." while I do the opposite and complain "I wish it was Spring already… Why is it so cold? But pass me another bowl of soup."
In hindsight we packed so much into last month it's kind of hard to narrow down a Top 5, but here goes:
Life
We started off last month with a day trip to the nearby mountains in Cloudcroft, NM. It was a beautiful morning that turned into a rainy day, I'm talking torrential downpour! We started a short hike on a forest trail and by the time we decided to turn back the sky quickly began to darken. Although we didn't see lightning, the thunder rumbled across the sky above us. We made it back to the van just as it began to rain. I had promised the kids that we would go fishing, but this was looking like I would have to negotiate an alternative solution with them today. We decided to head down the mountain to visit White Sands National Monument. We stayed and played until sunset.
Love
September 21st was World Alzheimer's Awareness Day… On this day Alzheimer's organizations around the world focus their efforts on raising awareness about Alzheimer's and dementia. Alzheimer's disease is the most common form of dementia, a group of disorders that impairs mental functioning. Did you know that… Every 65 seconds, someone develops Alzheimer's disease? At current rates, experts believe the number of Americans living with Alzheimer's will quadruple to as many as 16 million by the year 2050.
I got to spend the day with dad, just the two of us… Although he doesn't always recognize me as his son... He knows that I'm someone who loves him... Today is all we have... Be present. Allow those suffering from dementia, and Alzheimer's to live a dignified life by sharing kindness and love.
Family
We tried a new restaurant. If we're not cooking at home, we've got more than enough places to go out to eat here in El Paso, but… Why stop there? We've got a few favorite spots just a few miles up the road in Las Cruces, NM. It's not out of the ordinary for us to pack into the van and drive 45 miles from home to Dion's. The kids love the pizza, and Diana and I really enjoy the sandwiches, and fresh salads. But last month we decided to try a new restaurant in Las Cruces…
It… Was… Bomb! Super tasty! The Chile Verde was Burn Your Face Off Hot! (But oh so good). We tried a little bit of everything… I had a carne asada torta. Diana had one asado gordita and one chile verde gordita. Isaiah also had an asado gordita. Caleb opted for a burrito, but quickly regretted ordering the chile verde when his eyelids started sweating, so we switched. The Pumpkin Pie Horchata was delicious and worked well to cool the fire in my mouth! We'll be back Matteo's!
Career
This one was a no brainer. Diana has been hustling hard all month long. On Sunday, September 22nd she held her first @luckylocks_elpaso Walk-In event as part of @915PopUp @Wholefoodsmarket. She ended up breaking even, but made some new client connections. The exposure that she's been getting from participating in events like these, and focusing on social media marketing is building up traction. She's getting more and more requests for information and pricing. She's already booked a birthday party for this December. This is a happy time in our life! I'd have to vote that the time we get to spend together, and the opportunity to work as a family makes this the best moment of September by far!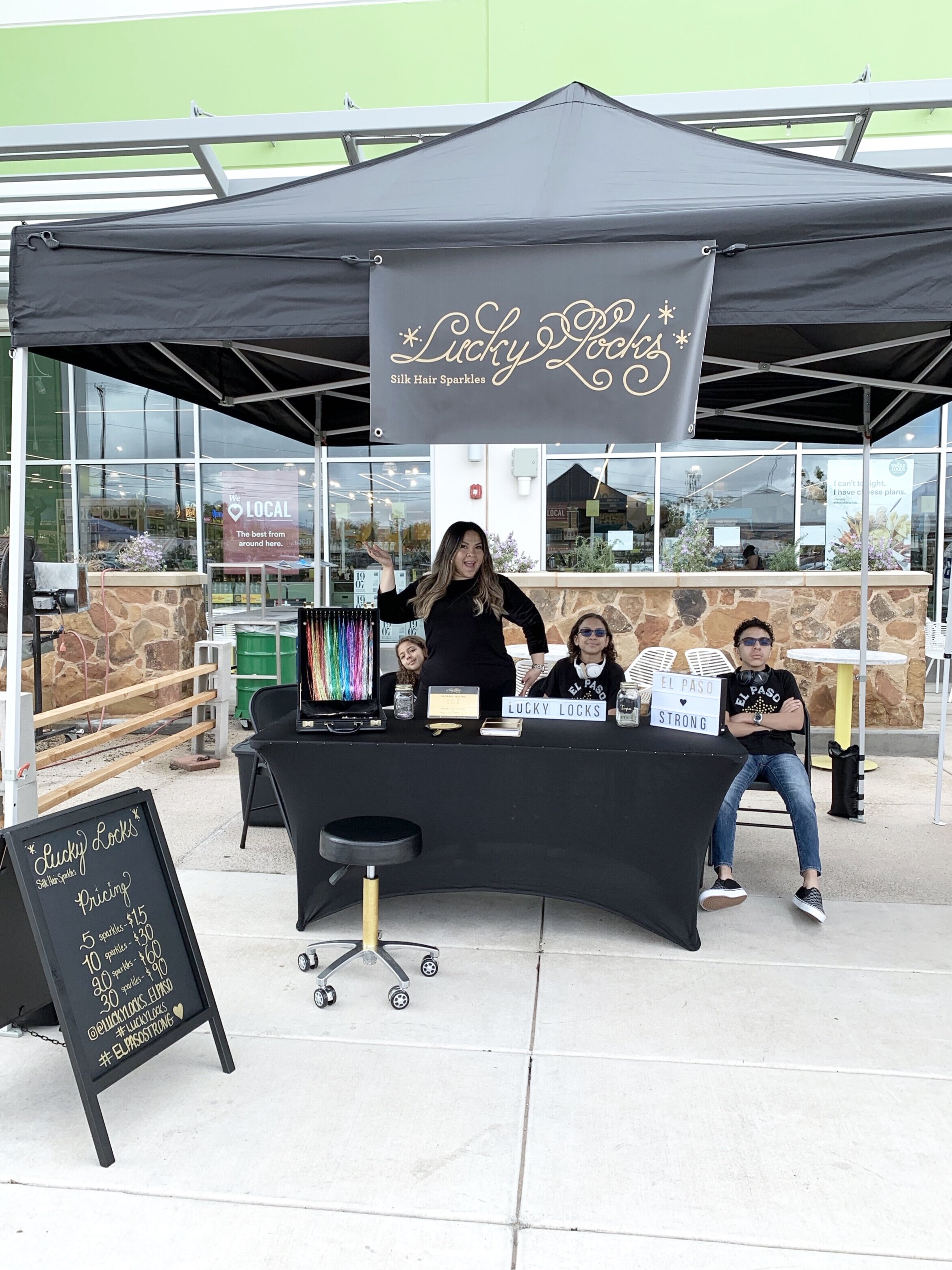 Style
And finally last month, I learned what a Shacket is… Apparently this has been a thing for a while now. Just in case you hadn't heard, a shacket is a shirt thick enough to be halfway between a shirt and a jacket. It's a great layering item for the fall. Are you Shacket curious? Check them out on Clareifi's Amazon Storefront
Maybe if I order one now I won't have to complain about the cold… ;)
We're looking forward to a productive and jam packed October. I wish you positive vibes, to help you manifest your goals and remain cheerful! :)
Euri
-